I offer several coaching plans, depending on how quickly you want to achieve your goals:
Plan
Name

Weekly
Session
Weekly
Fee
Standard
30 Minutes
$50
Accelerated
60 Minutes
$100
There are additional options for unscheduled support during the week. You might have a query or concern that you'd like a little help with, outside your scheduled coaching call.
For this purpose, choose either or both of:
Support
Option
Weekly
Quota

Weekly
Fee
Email
10 Emails
$50
Phone
30 Minutes
$100
All plans are based upon a weekly coaching session via phone, Skype, Whatsapp or similar, or in person.
All plans have a 3 month minimum, with a 20% discount for 6 month plans.
If you're hesitant signing up for 3 months, how long do you think Tiger Woods has had a coach for? Michael Jordan? Usain Bolt?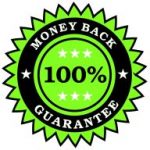 If you're not satisfied after your first call, and you've implemented the suggestions I've offered, you can get a full refund.
Which currency do you pay in?
| | | | |
| --- | --- | --- | --- |
| Continent | UK or Europe | Asia or Australasia | North or South America |
| Currency | Euro (EUR) | Australian Dollar (AUD) | American Dollar (USD) |
To pay, visit Paypal.Me.
If you have any questions, please contact me.
Thanks for investing in your future. If not now, then when?